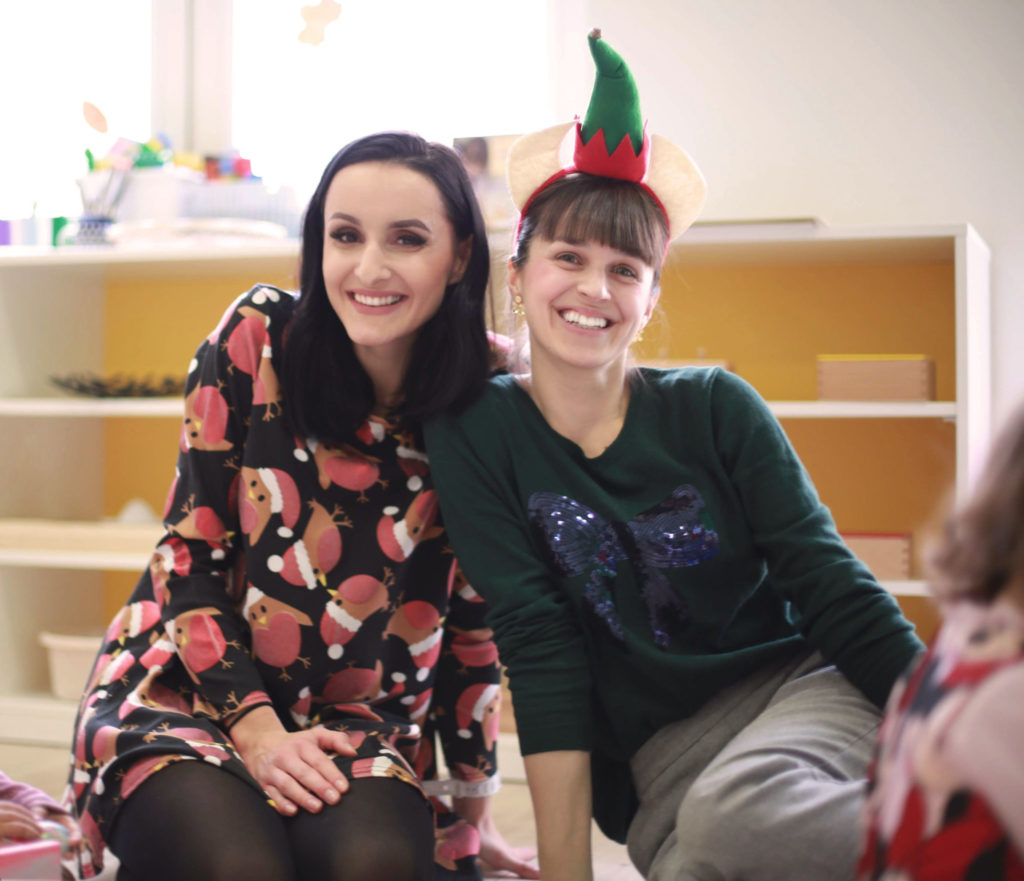 Meet the team of our SPECIALISTS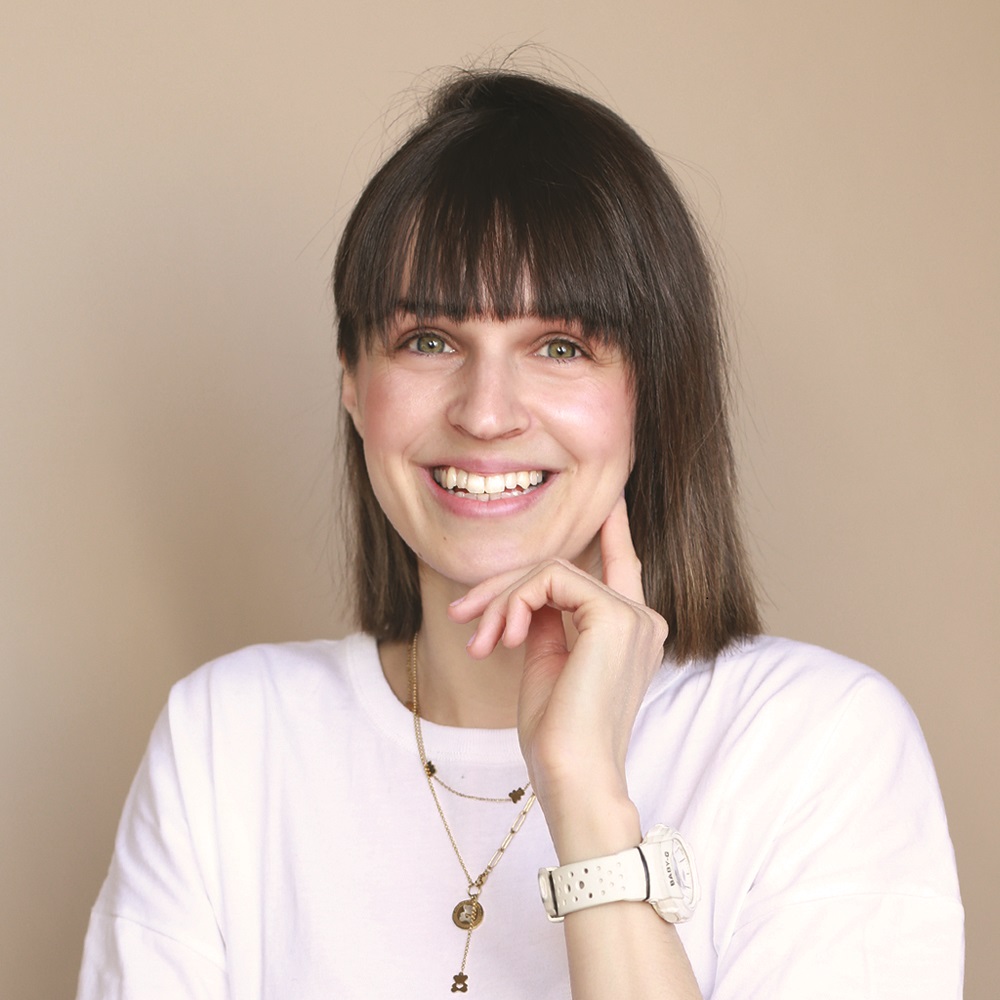 Early school and pre-school education teacher, certified Montessori teacher Polish Montessori Institute, speech therapist, oligophrenopedagogue.
After graduating from high school, she began studying Polish Philology at the University of Szczecin. At the end of studies, there was a desire to work with children. Speech therapy with pedagogical therapy was the beginning. After moving to Poznań, she started working in a nursery and completed a course in childcare. However, in order to be able to work with older children, she began studies in preschool and early childhood education. The time has come for Krakow and gaining experience in preschool institutions. She focused on all courses, self-education. Then a meeting with Montessori pedagogy a Montessori teacher's course at the Polish Montessori Institute and the related new and richer perspective on preschool education.
"I can't imagine working in a kindergarten without music, movement and art. I love working with the method of active listening to music by Batti Strauss. In the near future my dream is to meet Marta Bogdanowicz and work with the Good Start Method.
After work - Netflix fan. Bike, jogging or fitness at any time. I love common literature, scrapbooking and Asian cuisine. "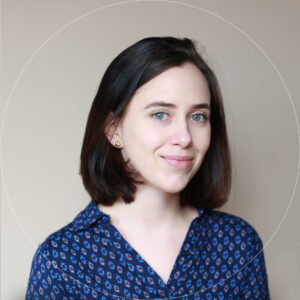 Early school and pre-school education teacher, Montessori teacher, social and care educator.
Ms. Małgorzata is a graduate of the Jagiellonian University, where she obtained a bachelor's degree in social and care pedagogy. Then she started her masters studies at the Ignatianum Academy in the field of pedagogy with a specialization in Montessori baby care. She also completed postgraduate studies in preschool and early childhood education at the Krakow Institute for Education Development. Since childhood, she has dreamed of working as a teacher, gets along very well with the youngest and is very inventive. He strives to constantly enrich his professional experience. Privately, he travels a lot, loves to spend time outdoors and bake cakes!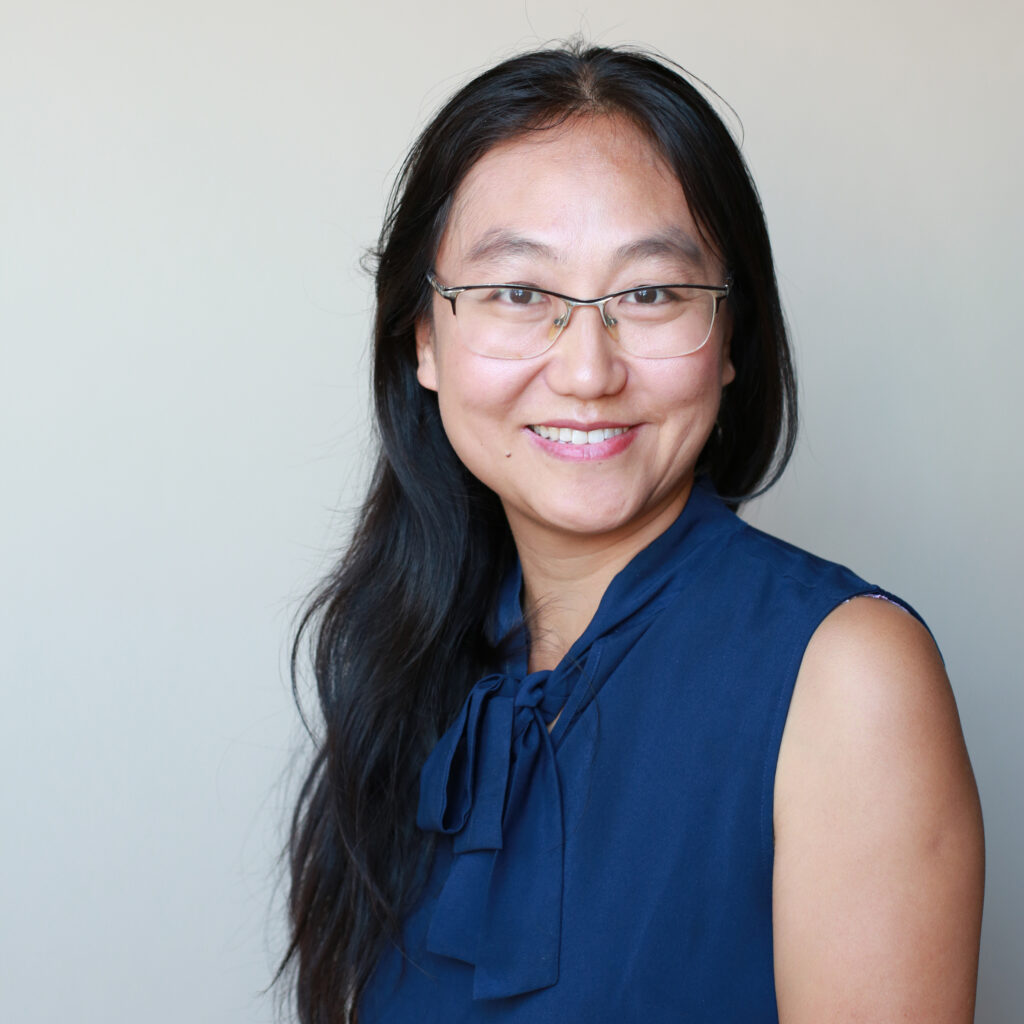 Montessori teacher of the American Montessori Society.
Wen comes from China, received her education in Beijing, practiced in California, and eventually settled in Poland for private reasons.
He has many years of experience in working with preschool children, including as a teacher at the prestigious The International Montessori school of Beijing in Beijing. She also gained practice in working with adults - she conducted courses courses in both English (business) and Chinese. She is at the stage of learning Polish, in her free time she practices yoga, plays the Guzheng instrument and dances salsa. Guzheng i tańczy salsę.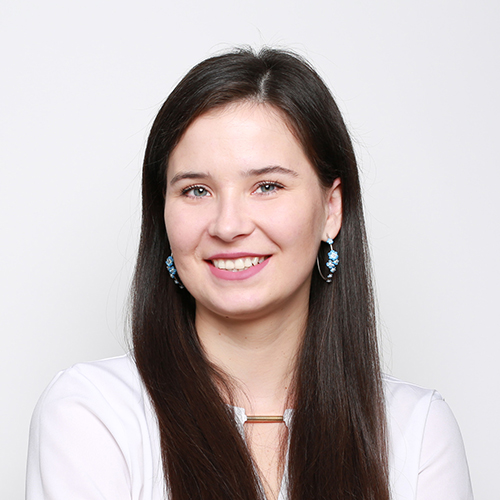 Montessorian teacher. Main teacher in the sapphire group.
Highly qualified and experienced educator with over 8 years of work experience, passionate about Maria Montessori's pedagogy. Ms Patrycja graduated from pedagogical studies - upbringing a small child, special education and surdopedagogy at the Pedagogical University of KEN in Krakow and pre-school and early school education at the University of Business and Entrepreneurship in Ostrowiec Świętokrzyski.
During her professional career she was a group teacher at a renowned Montessorian kindergarten, she conducted trainings for parents and co-organized special education for many children. In addition to knowledge of English and German, she can boast of knowledge of sign language.
He owes his specialist knowledge to education, practice and participation in numerous courses, webinars and industry conferences related to M. Montessori pedagogy and child development.
Privately a lover of folk dances and an enthusiast of mountain trips.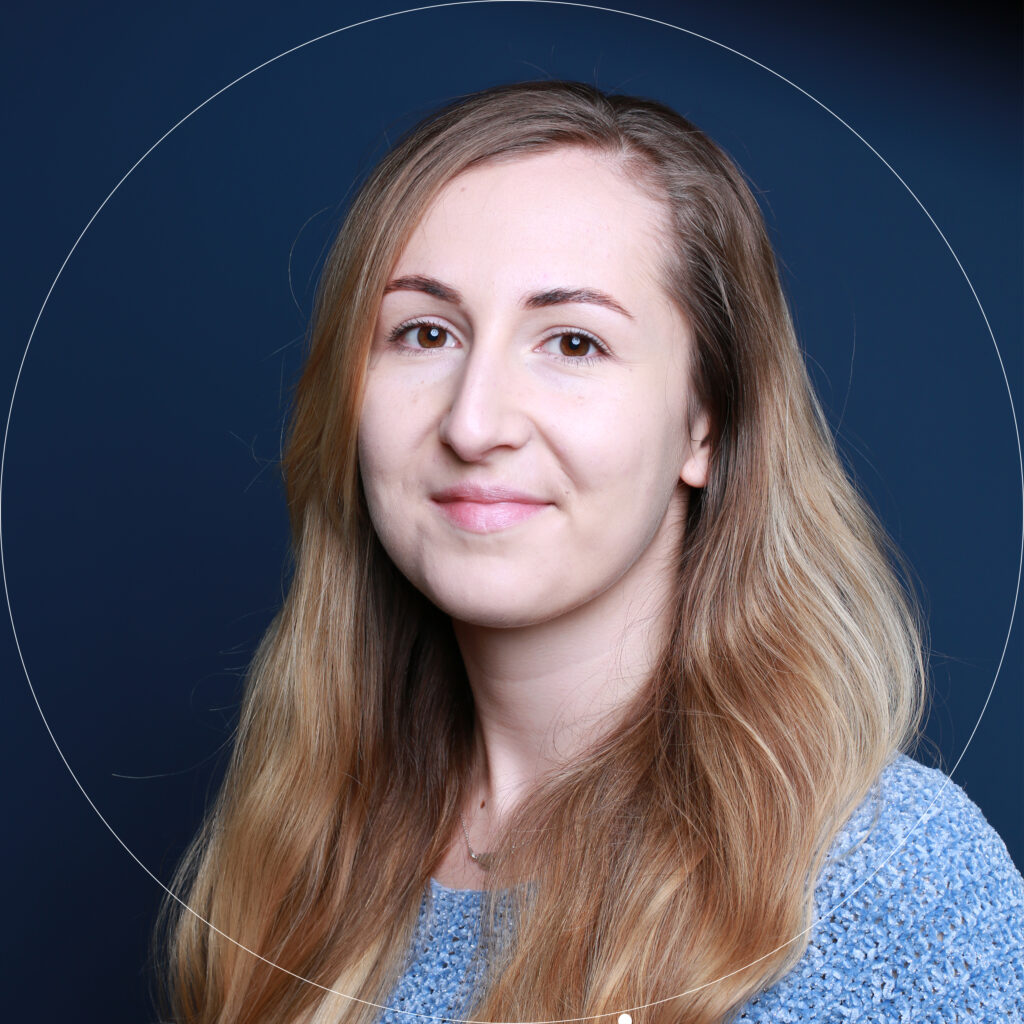 Qualified and experienced teacher of preschool and early childhood education and an oligophrenopedagogue.
Ms. Angelika is a graduate of the Pedagogical University of KEN in Krakow
with professional experience in both Montessori kindergarten and school. She holds the international certificate of the Montessori teacher MACTE
and acquired qualifications in the field of this pedagogy at the Polish Montessori Institute. In addition, he has many additional qualifications resulting from completed training for exampleEffective Teacher Training, A practical course in alternative and augmentative communication methods (AAC). He updates his knowledge at annual industry conferences.
Fascynują ją podróże i sport.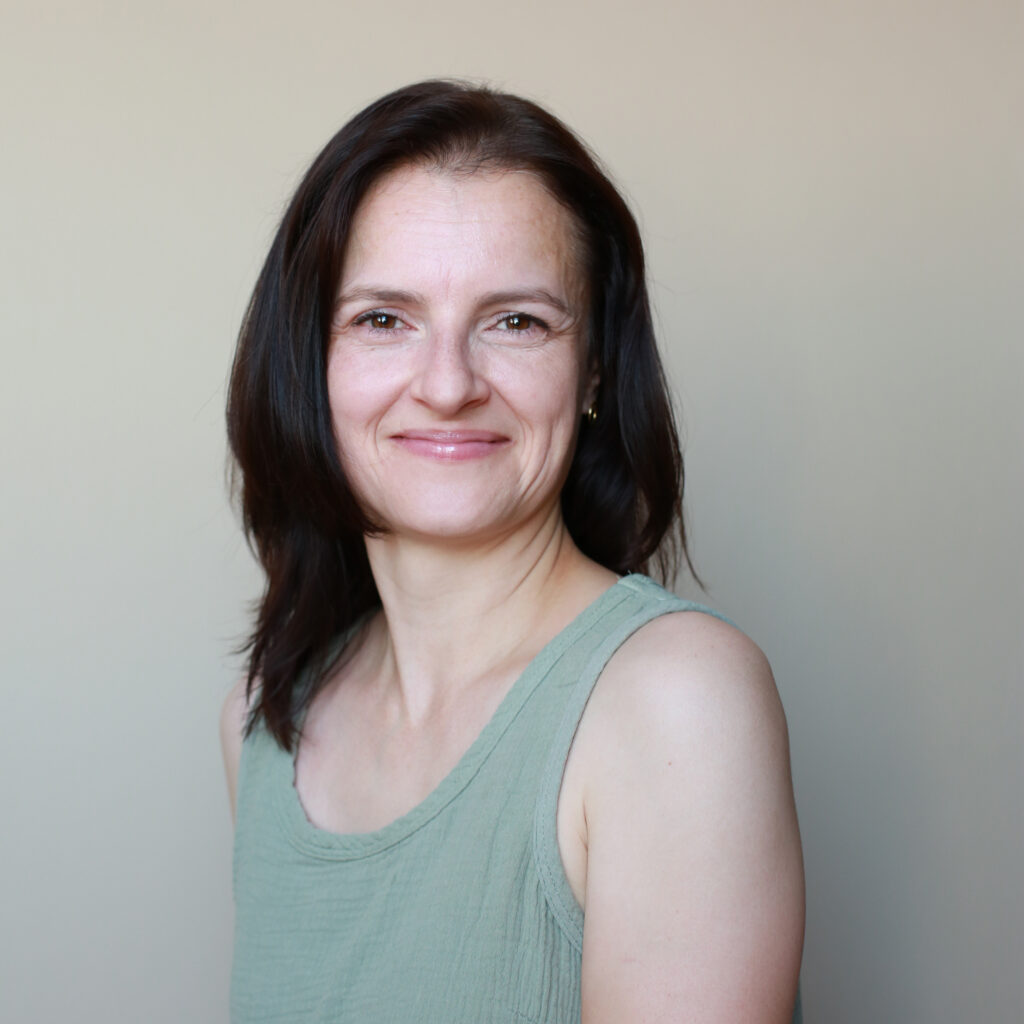 Pani Magdalena Samek posiada tytuł nauczyciela mianowanego, prawie 20-letnie doświadczenie zawodowe w pracy z Dziećmi i na stanowiskach nauczyciela wychowawcy i nauczyciela angielskiego. Ukończyła Uniwersytet Jagielloński na kierunku pedagogika opiekuńczo-wychowawcza oraz Wyższą Szkołę Ekonomii, Turystyki i Nauk Społecznych w Kielcach na kierunku edukacja szkolna i przedszkolna z językiem angielskim. W Londynie zdała egzaminy zakończone certyfikatami FCE i CAE. Ponadto brała udział w dziesiątkach szkoleń i kursów, z których warto wymienić pozytywną dyscyplinę, nurt bliskości, kodowanie przez zabawę, symultaniczno-sekwencyjną naukę czytania.
Kilka słów od niej samej:
"Kiedy byłam w szkole chciałam pracować w muzeum. Do dzisiaj lubię atmosferę tam panującą. Moja droga zawodowa potoczyła się inaczej, jednak zainteresowanie sztuką pozostało, co chętnie wykorzystuję na zajęciach z dziećmi. Dużą rolę w moim życiu odegrał wyjazd  do Londynu jako au pair. Nabrałam doświadczenia w opiece nad dziećmi, nauczyłam się języka i zyskałam wiele życiowych doświadczeń. W wolnych chwilach lubię czytać książki, słuchać muzyki. Lubię odkrywać nowe miejsca, uczestniczyć w ciekawych wydarzeniach kulturalnych, koncertach."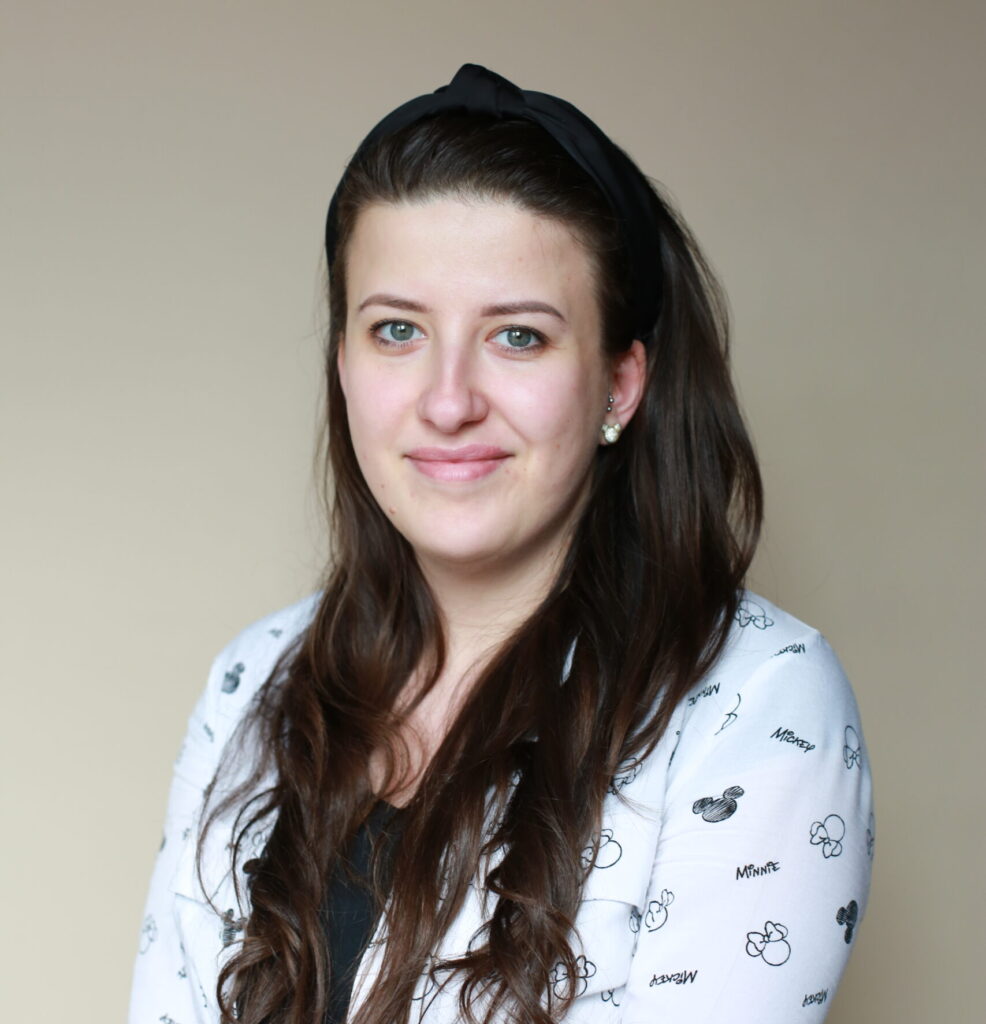 Qualified and experienced teacher of preschool and early childhood education

 

pedagogical therapist, Montessori teacher assistant.

O sobie:
Klaudia graduate of the Academy of Special Education in Warsaw in the field of general education, as well as a graduate of the Pedagogical University in Krakow in the field of special education. A teacher with many years of experience in working in a kindergarten as both a leading teacher and a supporting teacher. She completed many courses in the field of working with children, completing her training. She derives great joy from her work, and the well-being of children is the most important for her. As a teacher, she tries to show children a world full of respect and mutual tolerance. It is important for her to approach each child individually. Privately, she devotes her free time to reading materials and books in the field of pedagogy, although she also enjoys cooking, a good movie and music.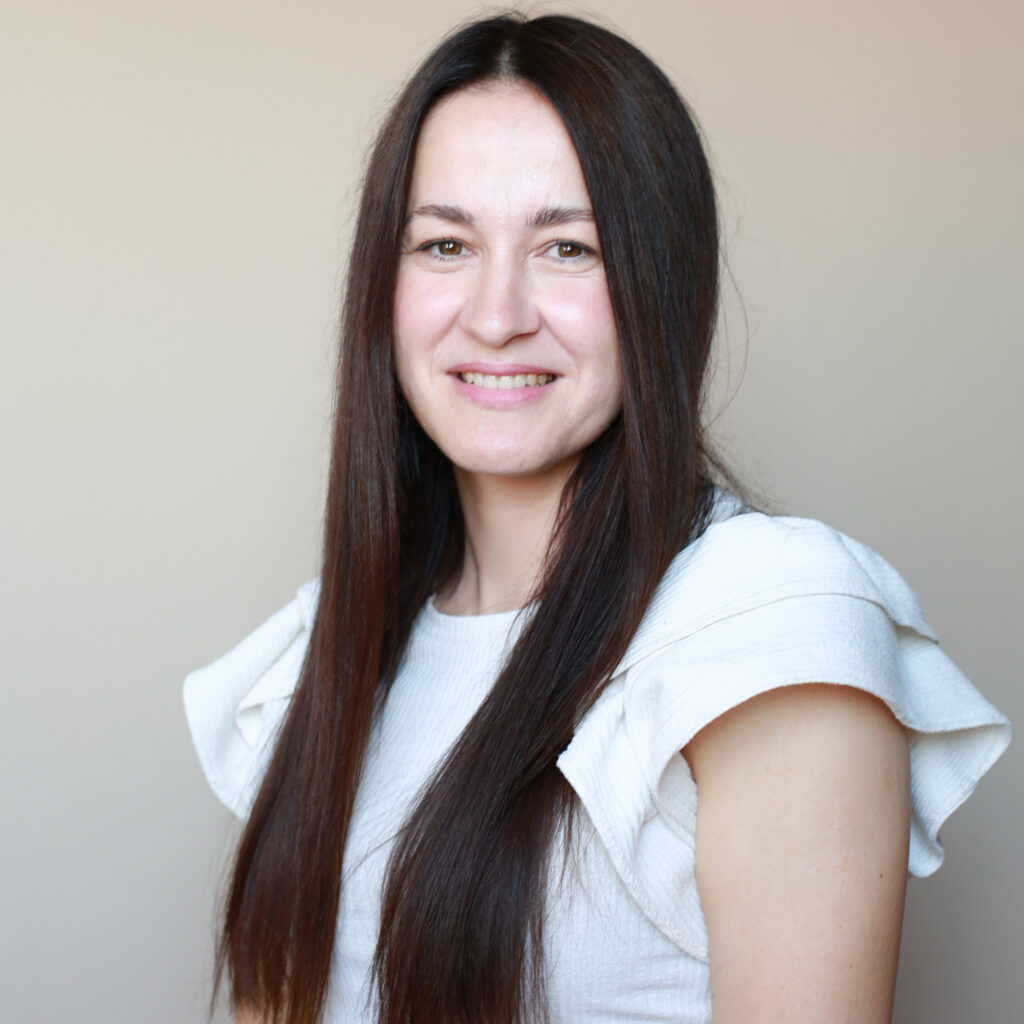 Pani Anna jest absolwentką Uniwersytetu Pedagogicznego i Akademii Ignatianum oraz ma 10-letnie doświadczenie w pracy z Dziećmi w przedszkolach montessoriańskich. Jest również for example. nauczycielem języka Polskiego jako języka obcego, trenerem w Szkole dla Rodziców i trenerem metody Marii Montessori.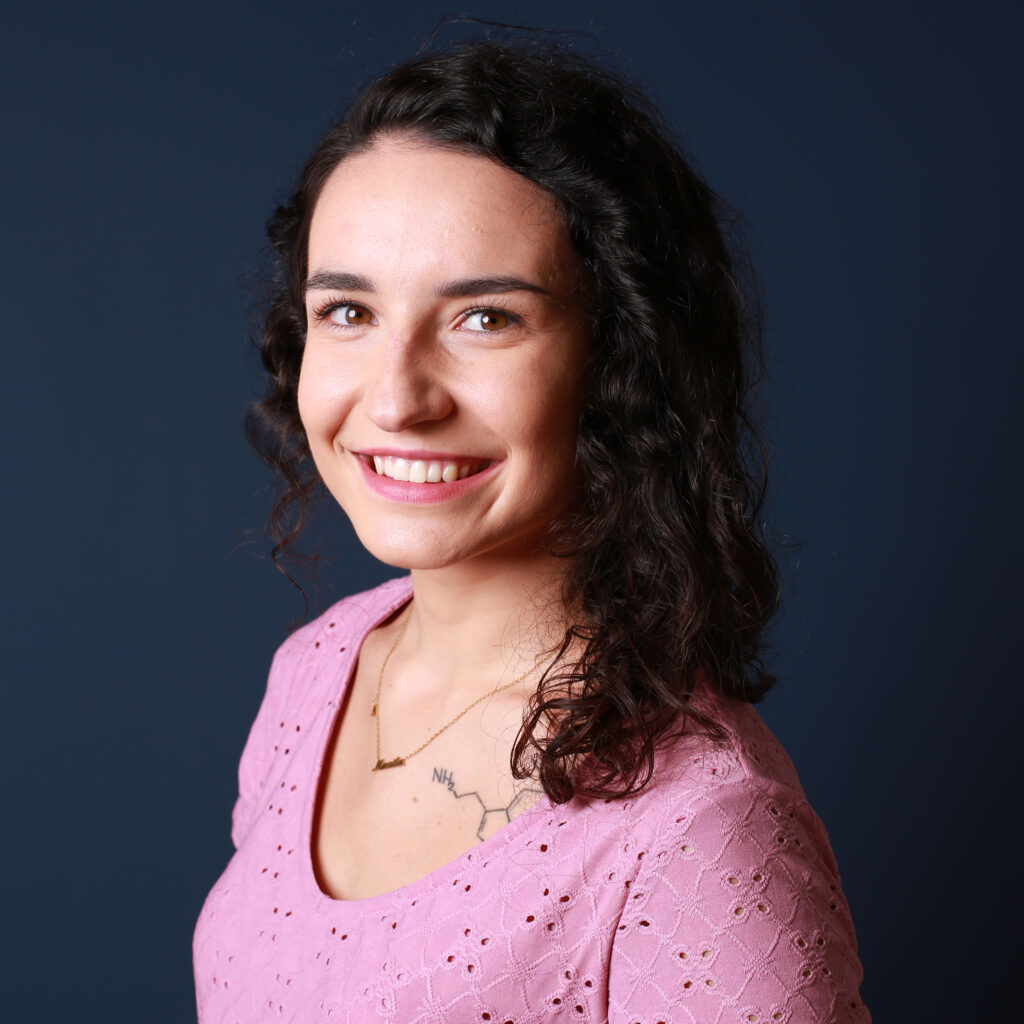 Ms. Monika completed a course in a nursery tutor and tutor. Last year, she completed the Dance Guide, a course that presents an approach to creative dance education in line with the M. Montessori method. He also has a mediator certificate. Privately, he loves long walks with his dog Toffik, dancing and active sports. In the past, she danced in the marching band "majorettes". After a 6-year adventure with dance, she founded a female football team, which has been very successful to this day and climbs at the levels of the 3rd league of Małopolska. She loves cycling, rollerblading, skating, running, swimming and traveling.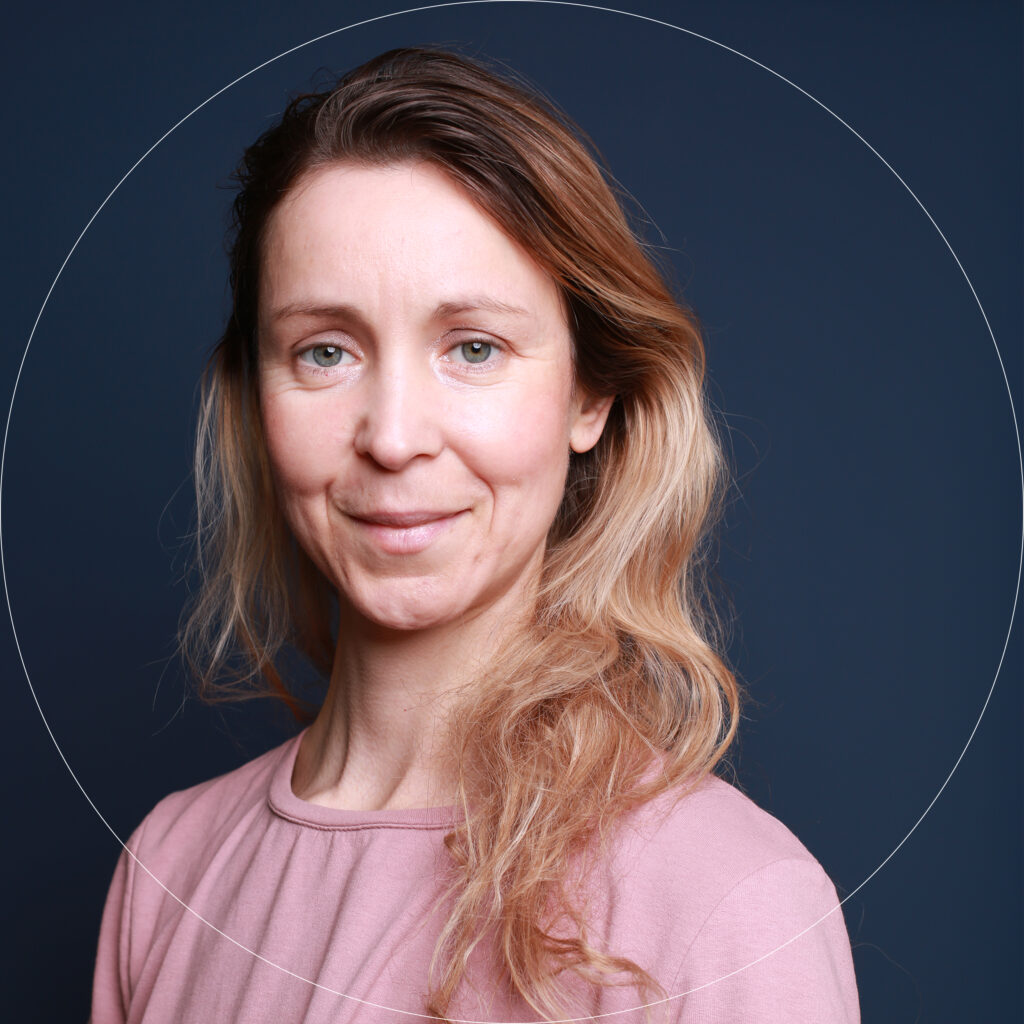 Kindergarten teacher's assistant
Mrs. Cemberli is a Native American and is a member of the sapphire group team. He conducts daily language classes in other groups. Ms Cemberli studied British and American literature in the United States and Great Britain, holds a TEFL (Teaching English as a Foreign Language) certificate and has experience in conducting language lessons for adults and children. Due to her more interesting professional experience, she worked in the editorial offices of several magazines, writing texts for them. He also has experience in the production of travel podcasts. The extraordinary presence of Mrs. Cemberla and the gentle and clear pronunciation focus the attention of the Children on her, thanks to which she not only quickly breaks the language barrier, but also communicates positive and universal values ​​to them.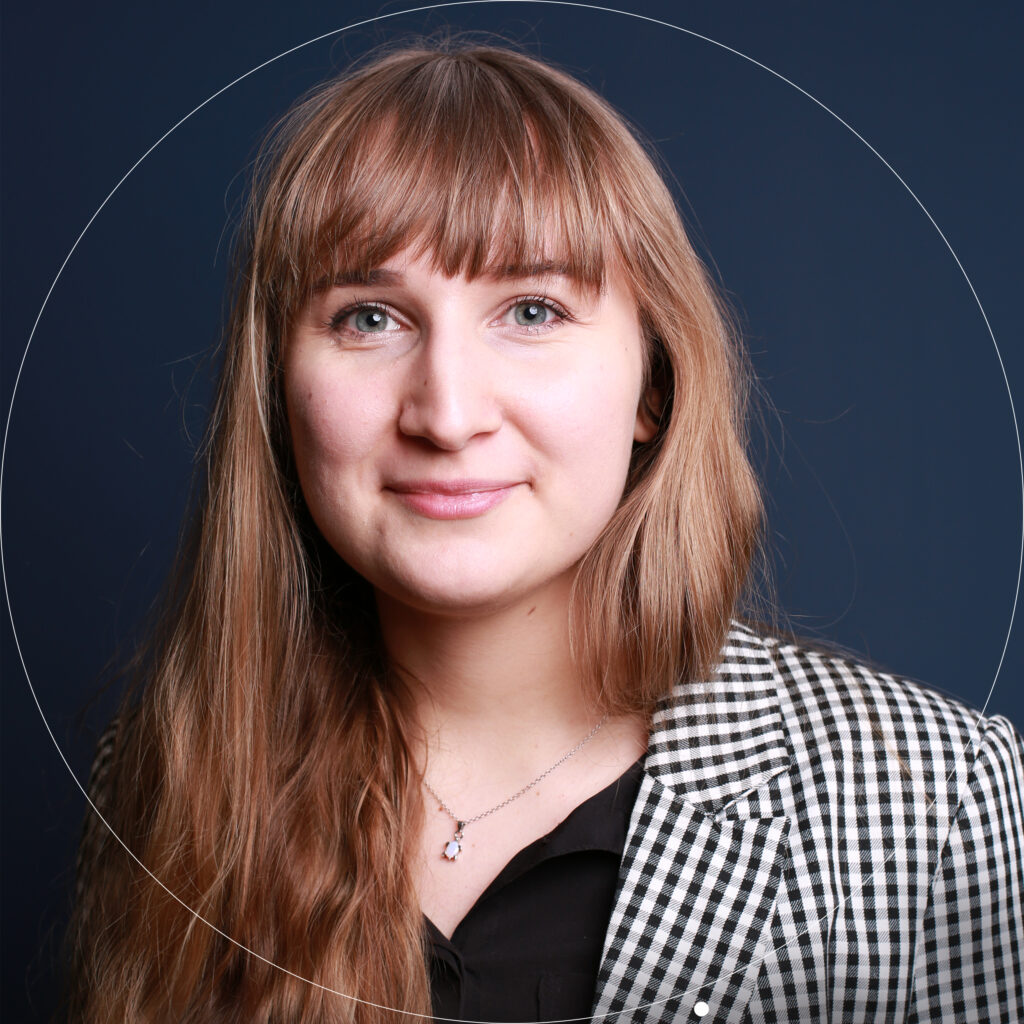 Magdalena is finishing her studies in Applied Psychology at the Jagiellonian University. She has completed two psychological trainings and a workshop related to good psychological and interpersonal communication. In the past, she was a volunteer at the Center of Care and Educational Institutions "Parkowa", where she gained experience in providing emotional support to children in a difficult family situation. Currently, she is an active volunteer in an aid center for adult people in crisis. Privately, he is interested in traveling and computer games.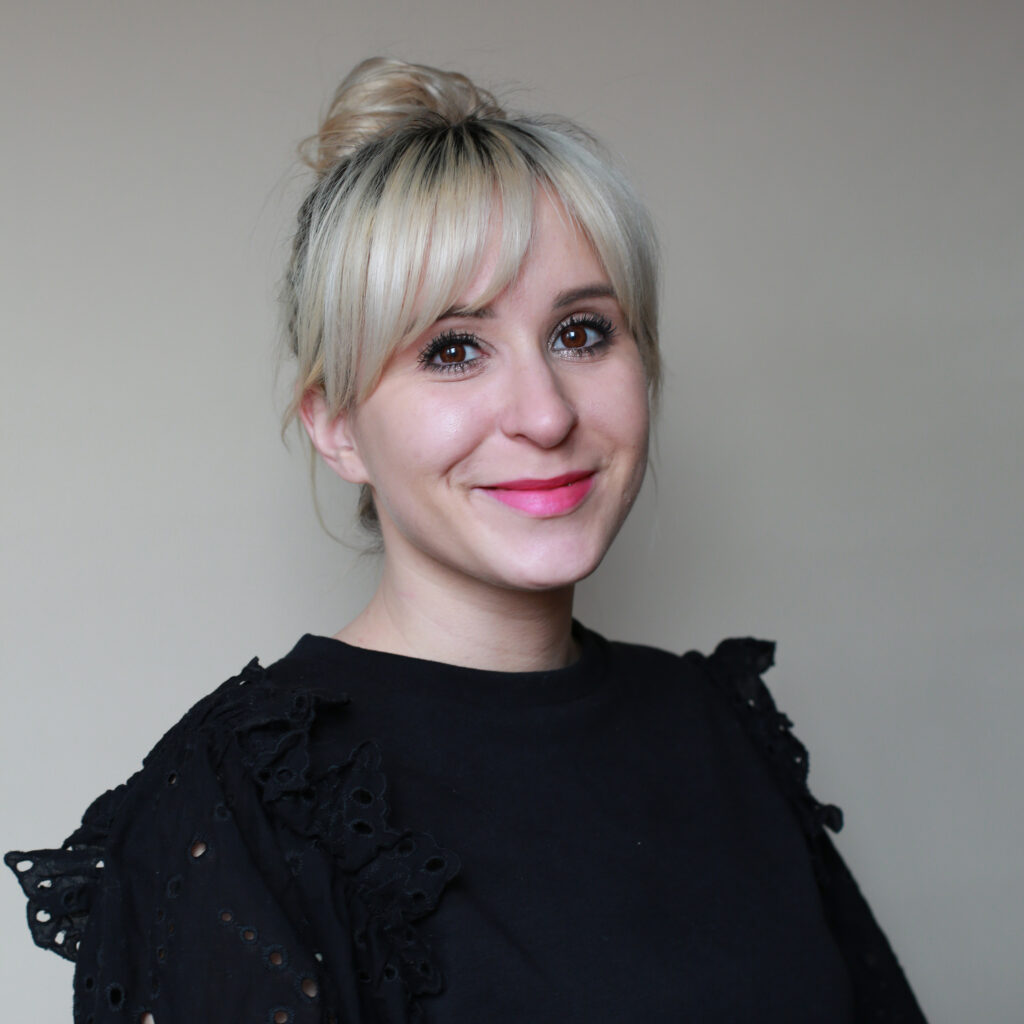 Speech therapist
Ms Paulina is a graduate of the Pedagogical University, the Jagiellonian University and the Ignatianum Academy, she is a Polish teacher, a kindergarten teacher experienced in working with a group, a Montessorian teacher, but above all an active speech therapist working in kindergartens, schools and clinics for many years. Selected courses and trainings (out of about 50 completed): simultaneous-sequential learning to read, physiological multifunctional therapy, language programming, verbogesting, mutism, speech impairment diagnosis, hand and foot therapy, speech therapy massage, diagnosis and language therapy of a child with autism. He is constantly expanding his workshop and knowledge by participating in numerous trainings and courses, which are an extraordinary mine of knowledge and inspiration for further speech therapy activities. The aim of her therapies is to stimulate the child's speech development, build active and passive vocabulary, improve the motor skills of speech organs, improve language functions, correct speech impediments. It also teaches children to read using the syllable method, which allows them to start at school better. The most important thing for her is a holistic and individual approach to the patient - all cognitive functions should be stimulated and supported so that the child's development is harmonious. The priority is to make the Little Patient feel comfortable in the office, which is why all the exercises are fun.
Karolina TELESZYŃSKA- SZELĄG
By education, I am a teacher of rhythmics and pre-school and early school education. From childhood, my greatest passion was dance, hence I studied in this direction in a high school of music and at the Academy of Physical Education at the postgraduate "Animation" studies. I have many years of experience working with children in dance and movement classes. I am an active instructor of standard and Latin American dances, additionally I prepare pairs for the "First Dance". Composing children's songs and dance routines is my passion. On free weekends, my husband and three children go on mountain trips.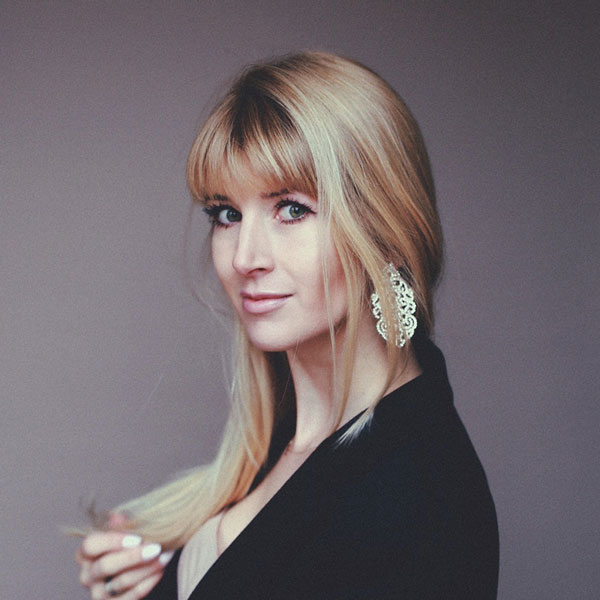 Kindergarten's headmaster
A graduate of Controlling and Financial Audit and EMBA at the University of Economics in Krakow. Managing director of many projects.
Passionate about M. Montessori pedagogy. Mother of 5-year-old Adrian.